Managed Services
managed services
Managed Services is a single point of contact for all IT issues – big or small, bush fire or strategically critical. It means we worry about your IT while you get on with running your business.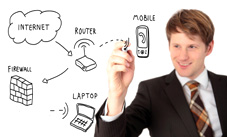 Managed Services includes:
Strategic planning and implementation (CTO services)
Helpdesk support
24 x 7 network/security monitoring
Network management
Remote and onsite support for your staff
Benefits include:
Predictable monthly IT costs
High-level strategic thinking
A dedicated "guard dog and visionary" for your IT system – no more worries about security and maintenance, and a champion for your business having the right IT infrastructure to deliver against your business plan
A robust network and an IT infrastructure that works
One point of contact for all IT requests
One point of contact to manage all IT third parties such as mobile, phone, software and office equipment providers.
A trusted advisor and manager for Cloud solutions
Stay up to date with industry developments
Someone to ensure you only spend money on IT solutions that will accelerate your business
Why not just employ an IT person?

Absolutely, assuming you can justify the cost. But even then, one person cannot be an expert in every aspect of IT. By engaging Fisheye, you (and your IT Manager) gain access to a team of experts to advise and guide you through international best practice and to assist in strategic planning, project delivery as well as day-to-day support and monitoring.
If you're not yet ready to employ an IT Manager, engage Fisheye in a Managed Services capacity at a fraction of the cost of a full-time equivalent.
Why not pay someone to fix problems as they happen? 

That was the prevailing IT services model when Fisheye was launched. It's fundamentally flawed.
1. There's no incentive for your provider to reduce the incidence of problems. In fact, the more problems occur, the more they earn. How do you think that's going to go?
2. While they're fixing problems, who's paying attention to the strategic picture, for instance whether to upgrade or modify your system (and what business opportunities that would create) – or whether your IT network is configured for growth? And so on.
The "fix it" model is outmoded for good reason. Avoid it.
Who's it for?
Any company that wants access to a team of IT experts in order to accelerate the business and have it work.
fisheye helpdesk
As a Managed Services customer your staff can access the Fisheye Helpdesk on tap. With one phone call, problems are prioritised, addressed in the appropriate order and by the appropriate specialist, and managed through a ticketing system that lets the user (and you) track the status of their enquiry, with assurance that it will get resolved.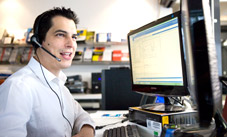 We've invested in the world's best system-monitoring tools. That means we can see right into the heart of your people's PCs and either sort out problems remotely, or guide the user in how to sort it out themselves (depending on the problem and the staff member's capability).We'll also fix problems proactively. For example, we'll see long before anyone else does if a PC needs maintenance (it might be running a little slowly, say – not so the user would notice, but
we
will notice). And we'll keep your PCs up to date with the latest security patches, antivirus updates and correct licences.
All of this happens within a powerful reporting system that lets you see what actions we've taken, what problems we've solved, the time to resolution, and what value you're receiving for your money.
Benefits
Reduced downtime from technology and user issues
Constant up-skilling of your staff's IT expertise
A watchful eye on recurring issues
Reporting and analytics that help you identify common problems and trends, such as many users having trouble with the same software, similar hardware issues repeating, and so on
A team of experts at your disposal
Trackable, accountable audit trails of all IT requests and time to resolution
Strategic Services or Virtual CTO
Depending on your circumstances and goals, we may at times provide you with the equivalent of a Chief Technology Officer. It gives you access to serious experience and specialist thinking. If yours is a small to medium business with big ambitions, a "virtual" CTO could be a very smart investment.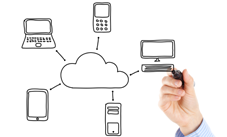 Our CTOs are both technologists and business analysts. They know the technology inside out and keep pace with important developments. Equally, however, they can tell how the technology may (or may not) support your company's goals. We will help your company to grow and also help you avoid spending money on technology you don't need.CTO services are also essential if you're consolidating one or more businesses or preparing for a merger/acquisition.
In such instances, we generally provide an IT audit against your company's business objectives. This includes a full review of your network followed by recommendations on IT changes that will ensure you can meet your business objectives.
When new projects appear, in many cases the initial planning will be included in your fixed monthly CTO fee – allowing you to move forward with new plans quickly (and giving you confidence that projects are not being created simply to generate revenue for us). Your Fisheye CTO will also guide you through backup disaster recovery and business continuity – so you can sleep well at night!
Our CTO services are customised to your priorities and budget. Because our business model is based on long-term relationships, you can count on a service that benefits your business.
Benefits
The big picture is reviewed constantly
An independent, expert view of your IT needs
You are freed to run the business, not the IT
New projects are implemented quickly
Vast experience at a price that makes sense for your business
Who's it for?
Any organisation for whom IT plays a critical, strategic role – where future success depends in part on the quality of IT-related decisions you make today. Typically, you will employ between 10 and 200 people or more, but there are exceptions to that rule.
CTO services are included as part of the Managed Services programme. They are also available on a one-off basis, such as for an audit or a significant, non-recurring project. We can help you decide the most appropriate option for your business.
Want to talk to us? Contact us here.